This week my account executive at Validity wrote that the new version of DemandTools (aka DemandTools V) was in production ready release for the MacOS.
This was stunning news.
Over the years, my hope of getting a modern version of DemandTools was about as high as of the Washington Generals winning a basketball game.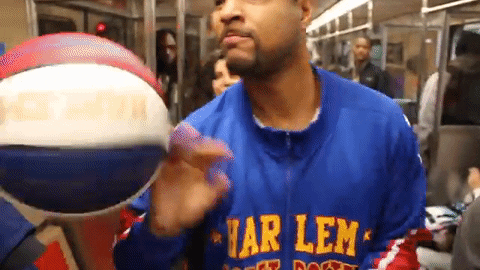 DemandTools was the flagship product of CRMFusion, one of the first companies to build an exceptional data management tool for Salesforce–filling in many needs for data cleaning and deduplication that Salesforce lacked.
It was the indispensable tool for Salesforce administrators at the time. CRMFusion also was an early leader in supporting the nonprofit sector, awarding free unlimited licenses to eligible nonprofits.
And as another note, the people at CRMFusion were some of the nicest folks in the Salesforce ecosystem.
As powerful as it was, DemandTools was a product of its time. It was built to run on Windows and Windows only. The user interface grew more cluttered and confusing as the company added features and functionality and, frankly, was stuck in the early 2000s.
In 2018, Validity acquired CRMFusion thus acquiring DemandTools, Dupeblocker and PeopleImport products.
I have no idea how long the team at Validity worked on DemandTools V. Knowing a bit of about software product development, the journey was long, bumpy and windy with lots of difficult decisions. Completely revamping an established app with an install base of thousands corporate users would make many product managers sweat.
So when I got the email that DemandTools was in production release, I was in disbelief.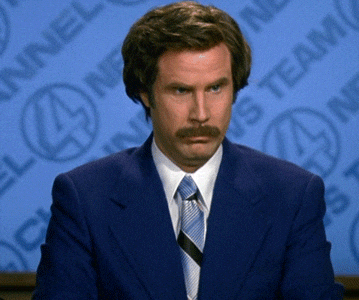 I have only had a few hours to run DemandTools V and haven't fully applied a full dedupe workflow through its paces, but since it is so new, I wanted to jot down impressions because they might be of interest to fellow Salesforce administrators.
DemandTools now works on Macs
Like many organizations, our nonprofit equally deploys Macs and Windows and I've used a Mac professionally for the last 8 years. I run DemandTools from inside a Vmware Fusion virtual machine with Windows 10. Most nonprofits these days are Mac only.
It was weird that to use DemandTools with Salesforce, the original "No Software" platform, I had to be tethered to Windows. DemandTools 2.9 is literally the only reason I cannot fully remove Windows from my workflow..
I was happy to click on the Download Trial and see a dmg file show up in my folder.
There is also Windows or Linux version for those who need it. My guess is that the team used something like Electron as the platform for bundling the apps.
The Interface Makes Sense
Compare the new and old interfaces.
Validity hired a really good UI or frontend team for DemandTools V.
The new interface is modern, clean and, most important, intelligible. It feels light and intuitive.
The text is larger and shaded in colors and icons. They are placed in blocks that are legible and read left-to-right rather than up-to-down.
The old DemandTools organized itself in outdated marketing jargon named MassImpact, MassEffect or PowerGrid. As a ten year plus user of DemandTools, I never remembered what the names meant.
DemandTools V simply calls the functions: convert, dedupe, delete, export, import, match, modify, reassign, tune and verify.
I believe that this interface would make sense for new users and existing users of DemandTools. They threaded that needle.
With the exception of "tune", all the functions are in clear, plain English words that let you get to the action as quickly as possible.
And I endorse the selection of Avenir as the default system font.
Field Selection is Much Improved
Salesforce folks know that its data structure is the source of its power and much teeth gnashing.
"There's a field for that." is both the solution and question for every problem.
It is not uncommon for a standard Salesforce install (without any modification) to have a few dozen objects and a few hundred fields.
Once you add apps and make any type of modification, fields multiply to no end.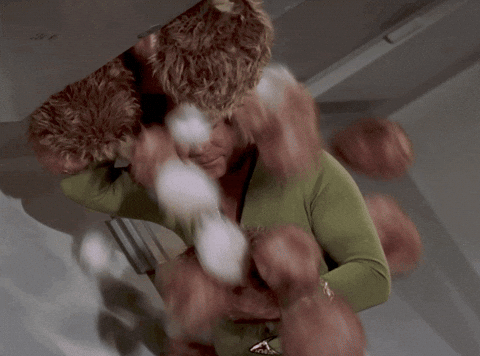 An app that is designed to help Admins clean data needs to allow for fast and logical traversing of objects, relations and fields.
I'm pleased to report that DemandTools V greatly improved this function in three ways
First, fields are represented both by labels and API names. Labels are for humans, API names are for functions. Old DemandTools only listed by API names.
If you dealt with packages that namespaced their API names with a prefix, that completely screws any alphabetizing that humans understand.
Second, taking a page from modern web browser interfaces, field names filter in real-time as you type. No more death scrolling down the screen.
Third, because of Salesforce's relational nature, I have to filter on fields in related objects, the new interface bolds related objects and indents the fields making it much more clear where you are.
Conclusion
I have more to say, but first off – kudos to Validity and the DemandTools product team for this launch.
This out of the gate release is a true upgrade and evolution of DemandTools bringing it fully into a modern, responsive app.
DemandTools V held onto its core functionality and shed legacy artifacts of confusing naming conventions and outdated Windows interfaces.
I suspect that the improvements are more than skin (or UI) deep and that there was reconceptualization and refactoring of the backend as well.
My next step is to take it fully through its paces to see if meets our internal needs for and allows for our entire team to use it fluently.
Disclaimers
This is about DemandTools V, a data management tool for use with Salesforce.
This is a first impression, not a full review.
This review is posted on Funoodles, my personal website and do not represent any views nor endorsement by PolicyLink, my employer, of Validity or its software
PolicyLink is currently a customer of Validity and a user of DemandTools.
I am not otherwise affiliated with Validity except as a customer through my employment. I have not received money or compensation from Validity.
I have no knowledge of pricing for DemandTools V.
I downloaded and installed DemandTools V on October 7, 2021.
If Salesforce or nonprofit CRM is not your jam, maybe check out some of my home recipes?
History
First draft: October 10, 2021